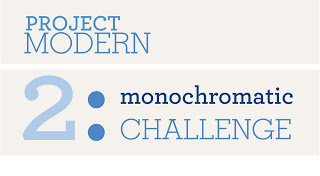 Have you all read about the second challenge of Project Modern by The Modern Quilt Guild? The challenge this time is to design and make a quilt that is monochromatic. Using only tones, shades, and tints of one single color, the challenge to to create a quilt that creates life, interest, and energy. Sounds fun to me!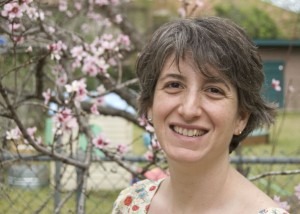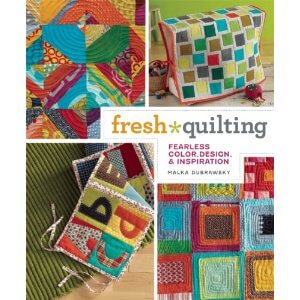 Here are the rules to the challenge:
- All quilts must be 45" x 45" or larger
- Limit of one submission per person, per challenge
1. Two photos of your quilt, a wide shot and a detail shot

2. A brief write up (one or two paragraphs is fine) explaining your quilt and how you took on the challenge

3. Your mailing address

4. Your blog address (if you have one)
- All entries for Challenge 2 must be received by March 31, 2011.
- The winners of Challenge 2 will be announced on or about April 15, 2011.
- US residents only are eligible for the prizes.
- The three winners of Challenge 2 will be selected by our Guest Judge, Malka Dubrawsky. At the judge's discretion, members of The MQG Planning Committee may aid in selecting finalists. However, no person involved in the judging process will know the identity of contest entrants. Each winner will receive an identical prize package.
- Project Modern will be conducted on and through The MQG's website. The details of each challenge, and the winners will be announced on the blog.
- All Challenge 2 submissions will be posted in a public Flickr group after April 15th, 2011
.
You can also read the entire official rules of the challenge here.

I hope all of you enter the challenge and I cannot wait to see what the group comes up with!