Instead of a swap for our April meeting, Amy and Teresa have an upcycling challenge for us, in honor of Earth Day. That challenge is to take something you have and don't use and change it into something you will use.
The item you start with can be just about anything: a wool sweater, a T-shirt, a skirt, a tablecloth, placemats. And the item you change it into can be just about anything, too: a tote bag, a quilt, a child's dress, a rug.
I started a board on Pinterest with a few upcycling links.
You can check it out here.
And below are just a few more ideas of upcycled items I've made.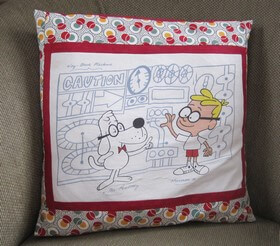 A T-shirt I bought freshman year of high school is now a pillow.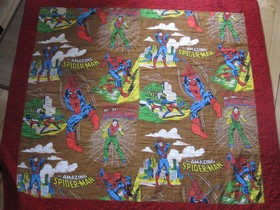 My husband's old sleeping bag turned into a quilt.
Have fun with your upcycling! I'm looking forward to seeing what you come up with at our April meeting!
—Christine