CMQG Bee Blocks
Hives 1 & 2
Hello to all of the crafty worker bees out there creating blocks for Hives 1 & 2! We hope you are enjoying your hives so far, and the chance to create unique, fun, out of the box blocks!
Please see below for instructions for April blocks for Hives 1 & 2. Please feel free to contact the recipients, or a guild officer for more information!
Hive 1
Tara has requested a mix of paper pieced tea cup and coffee cup blocks for April! She gave members of Hive 1 a copy of the paper pieces and instructions.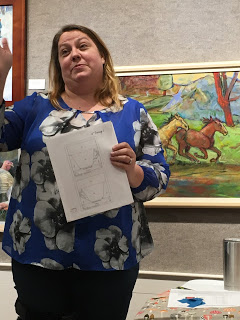 Tara gave a piece of teal fabric that she plans to use for sashing, so fabrics should somewhat coordinate, or not clash, with this fabric. She likes all colors, but isn't a fan of brown! You can make two blocks, a mix of tea cups and coffee cups or two of the same block!
If you need a copy of the paper pieces or the instructions, please feel free to contact Tara or one of the members of Hive 1.
Hive 2
Dorothy shared a pattern that uses 3 shades of one color, such as 3 different shades of red as seen in the picture below. In all blocks there will be a consistent shade of grey which Dorothy has provided. You can place the grey wherever you want in the block as long as it's used and you don't mix different colors within a block.
Dorothy trimmed down the block to be 10'' square.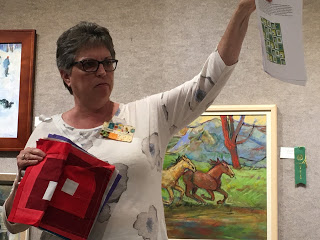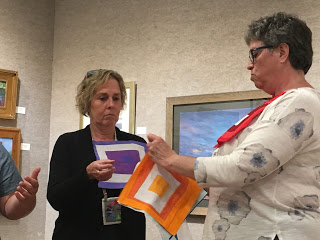 If you have any questions about the blocks for Hive 2, please feel free to contact Dorothy or a member of Hive 2.
See you next month for May's bee block instructions!