December 13, 2015
St. Clare Convent
Vice President Amy Thonnerieux presiding
Business
2016 Board:
Ellen M. officially nominated the following to the CMQG board. All were seconded and unanimously voted into office. The board will start its term in January 2016. Congratulations—and thank you for your service!
Co-President: Ellen Berninger
Co-President: Janine Keaton
Secretary: Wendy Planicka
Treasurer: Abby Graham
Member at Large: Robin Campbell
2016 Committee Chairs:
Annie has agreed to be the Swap Committee Chair.
We are still looking for people to co-chair the Charity Committee with Ellen M. and the Education Committee with Brooke (or to act as sole chair for either committee). Please see Ellen B. or Janine if you're interested.
Show-and-Tell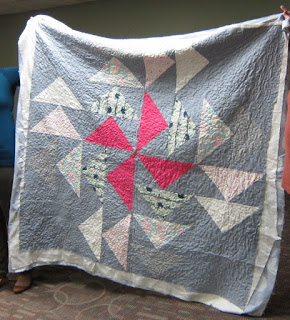 Abby made this memory quilt using a piece of an old wedding dress as well as other fabrics. Annie did the quilting.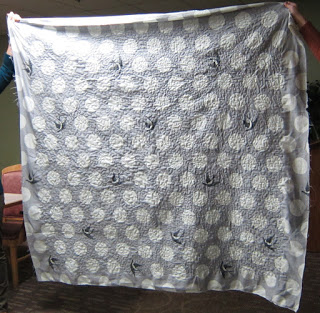 The back of the memory quilt is sateen.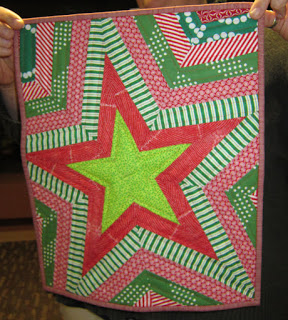 Brooke created a paper-piecing pattern for this star block.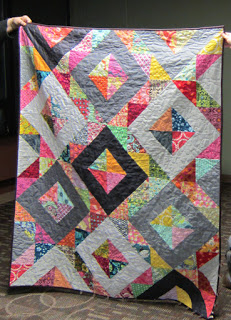 Amy finished this quilt, which is a wedding gift.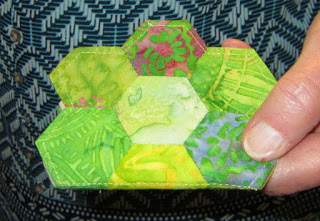 Carrie's sister made this hexie needle holder.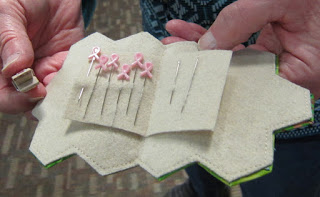 The inside of the needle holder.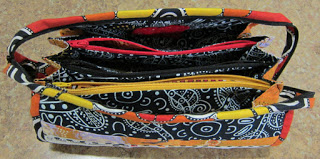 The inside of Carrie's bag.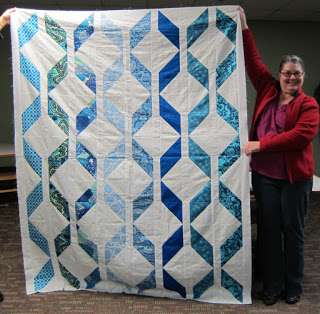 Ellen made this quilt top in record time for a departing co-worker.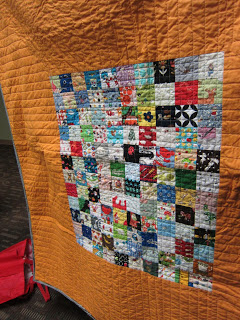 Gillian made this baby charm quilt.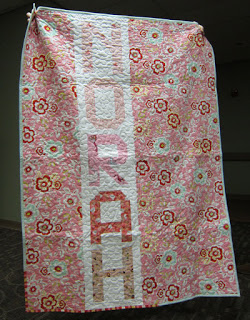 Gillian enlarged the letter block patterns to fit the length of this gift quilt.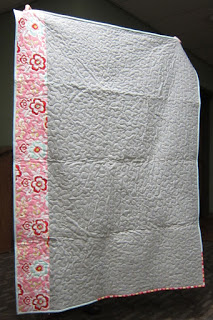 The back of Gillian's quilt.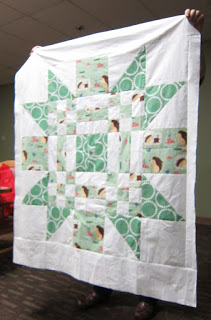 Gillian also completed this quilt top.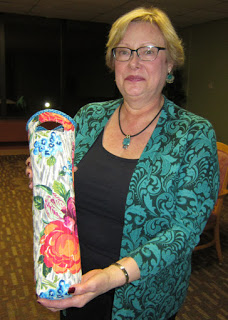 Kay made this wine carrier after being inspired by one of Abby's Instagram posts.
Holiday Swap
Interested members received the name of a fellow member at the November meeting and brought a handmade gift for that person to the December meeting.
Abby made this table runner for Wendy using Cotton & Steel fabrics.
The back of Abby's table runner.
Brooke made this pillow for Amy.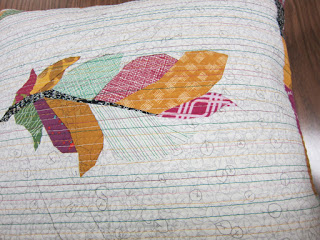 A detail shot of Brooke's work.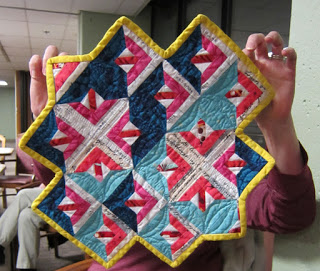 Ellen B. made this mini quilt for Holly.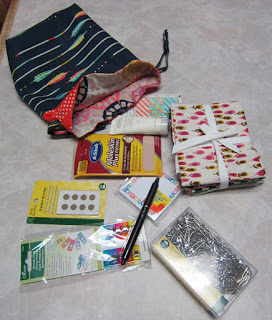 Ellen M. made the pouch and selected some notions and fabric for Shonna.
Gillian made these double-sided coasters and hot pad for Ellen M.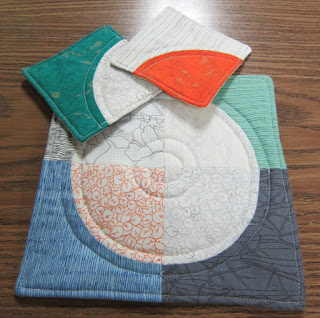 The other side of the coasters and hot pad.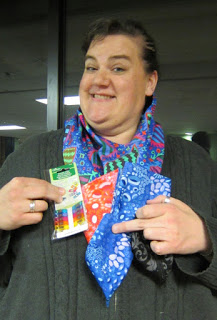 Pat made this scarf for Brooke and included some notions and fabric.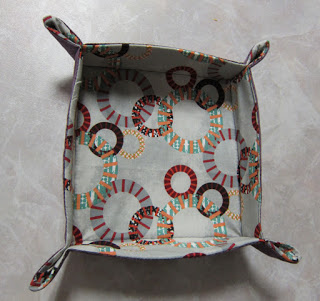 Shonna made this box for Pat.