Hello to all of the fabulous quilters out there! We are inching closer to March and have already made some fun and creative bee blocks for Christine. We are on our second month of bee blocks for Hive 1, and have just started our first month for Hive 2.
In case you missed instructions or just want to check out what the CMQG Bee Hives are up to, check out the instructions below for both Hives. We hope that you enjoy making these fun blocks!
Yo created instructions for a modern block using solid colors for the thinner strips and possibly a print for the larger strips. She suggests using a jelly roll for this project, less cutting is good! Yo enjoys purples, blues and greens.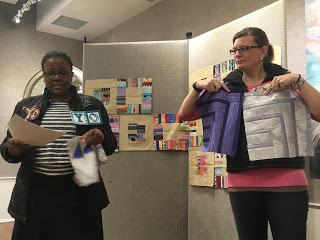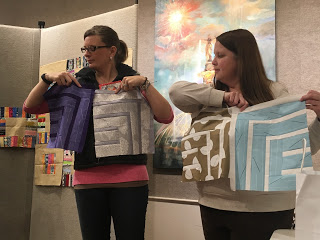 You can see her instructions below: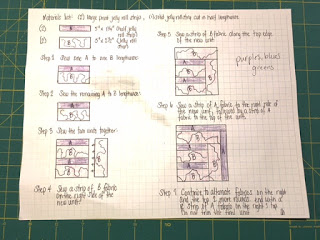 Carrye brought everyone a piece of Robert Kaufman's Effervescence fabric to use in a block of their choice! Directions were very simple, just use the focal fabric with any other matching fabrics to create a 12 ½ inch square block. She will love anything you create, and most importantly have fun!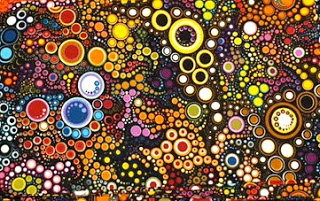 Robert Kaufman's Effervescence
We look forward to seeing what you create. We hope to see you at our next guild meeting on March 8, 2017 at The Barn!