September 8, 2014
Centennial Barn
Business
Quilt Show:
Karen from the Centennial Barn invited our guild to present our quilts as part of a quilt show in February 2015. Discussion about possible "themed" quilts to be made as a guild and presented (ex, flying geese, modern take on traditional block, solids challenge).
Member Cards:
Member cards have arrived from the national Modern Quilt Guild. Pick yours up at the next meeting or contact Michelle with questions.

Upcoming Sew-Ins
: Mark your calendars for these sew-ins. Bring a project of your own or help create a charity quilt top.
October 18, Anderson Library
November 15, Wyoming Library
Charity:
Ellen shared the charity quilts that were completed at the August sew-in by our members. The quilts will be given to the VA (Veterans Association). Donated solids and prints from Robert Kaufman Fabrics were used. Members who participated: Christine, Ellen, Jill, Kayla, Amy, Kathy G., Annie, Lynn, Andie, Janice, Lesley, Carolyn, Carol, Teresa, and Sister Ann. Six quilt tops were completed and multiple quilt "kits" were cut and created for easy assembly next time.
Ten yards of solid fabric have been donated for charity purposes, and we are going to be purchasing batting through retail stores at discount/clearance pricing or possible purchase of "seconds" from Hobbs Batting for deep discount.
Members are encouraged to bring quilt tops to donate (full-sized quilts to be used on hospital bed; no lap sized needed), fabric to be used to create "kits," or donation of long arm services to finish quilts.
Here are the charity quilt tops we finished.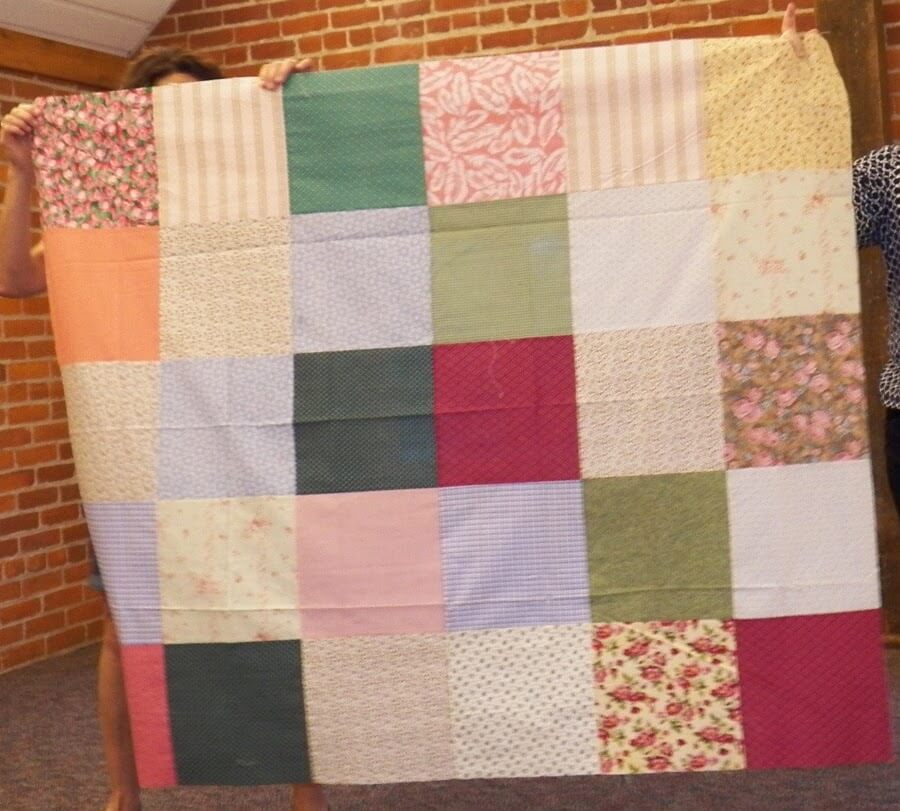 Sister Ann put together this quilt with pretty fabric squares.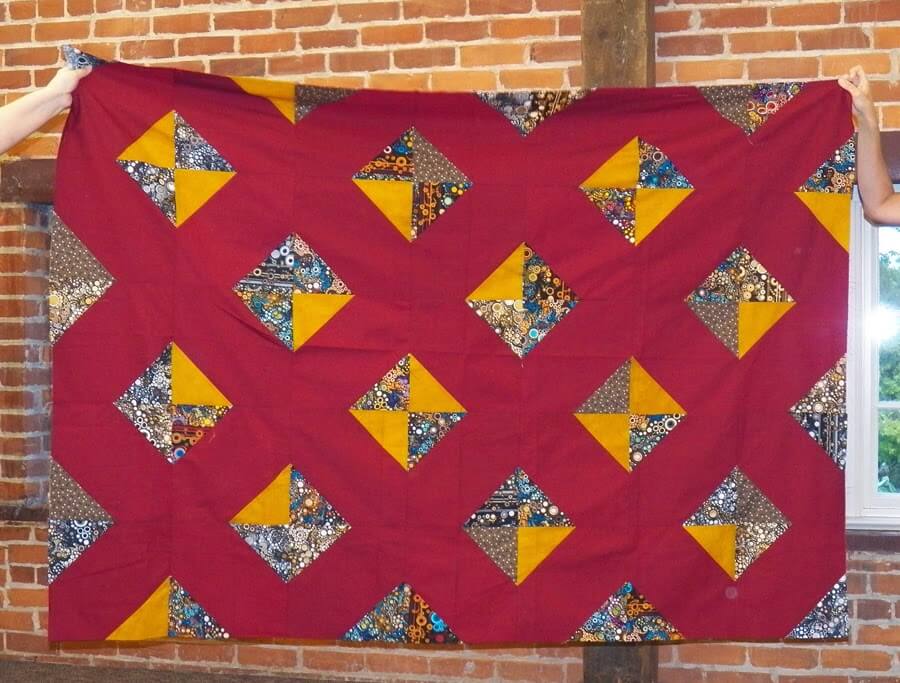 This quilt is made from the Road to Tennessee block and fabrics donated by Robert Kaufman.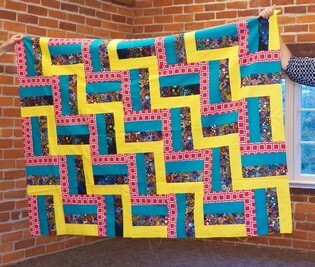 Janice and Leslie put together this Rail Fence quilt.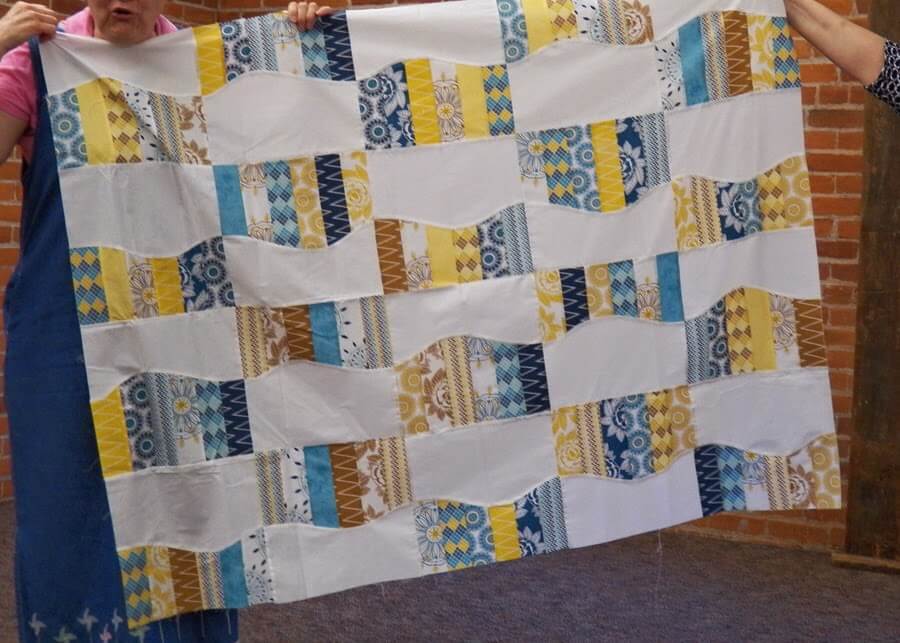 Sister Ann made this quilt top from blocks and fabrics donated by a guild member.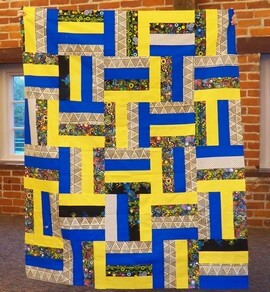 Annie and Kathy put together this Rail Fence block that uses Robert Kaufman fabrics.
Show and Tell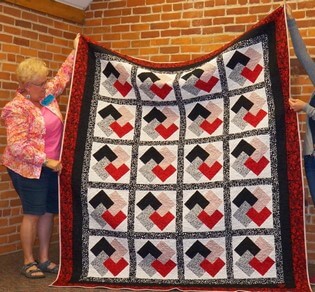 Ruth's poker card quilt.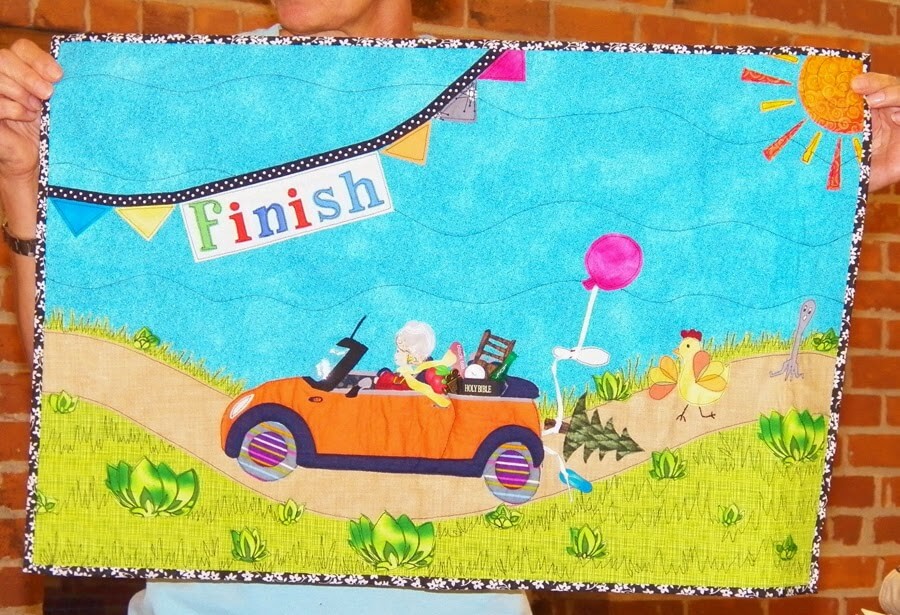 Carole's scavenger hunt piece.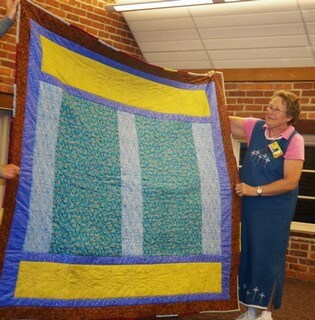 Sister Ann hand quilted this beauty.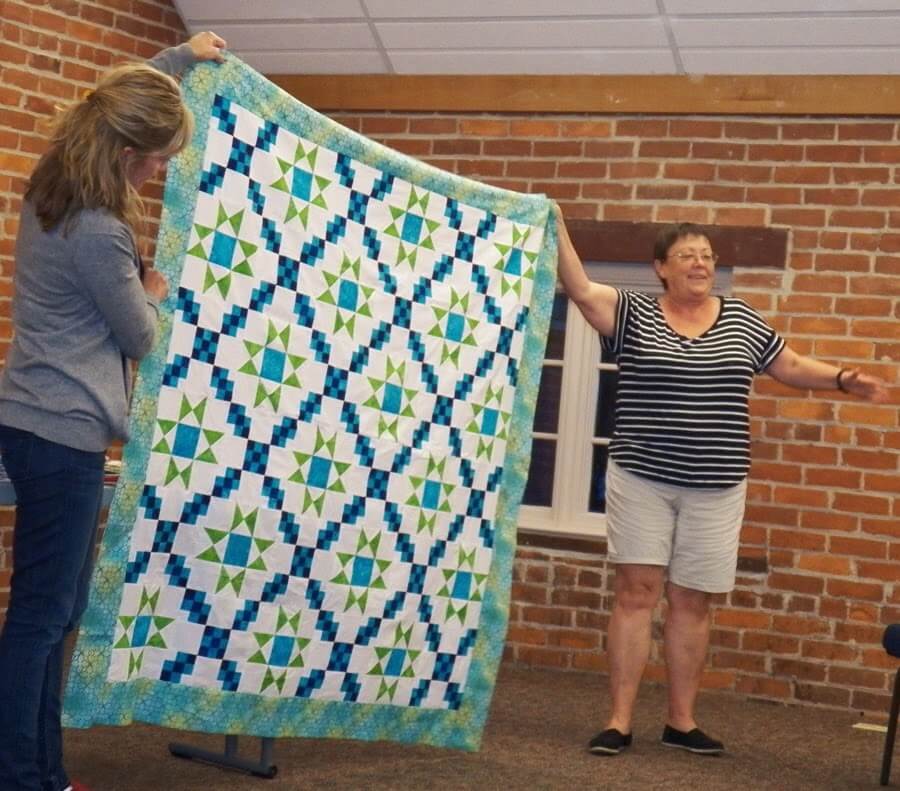 Kay's Ohio Star quilt.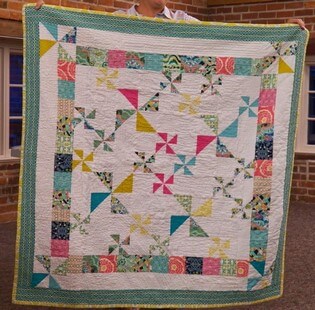 Sisters Annie and Abby worked on this quilt together.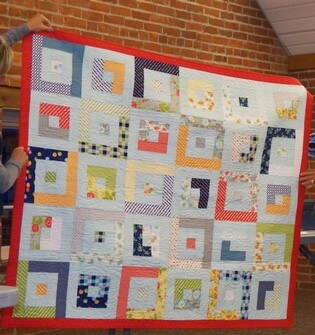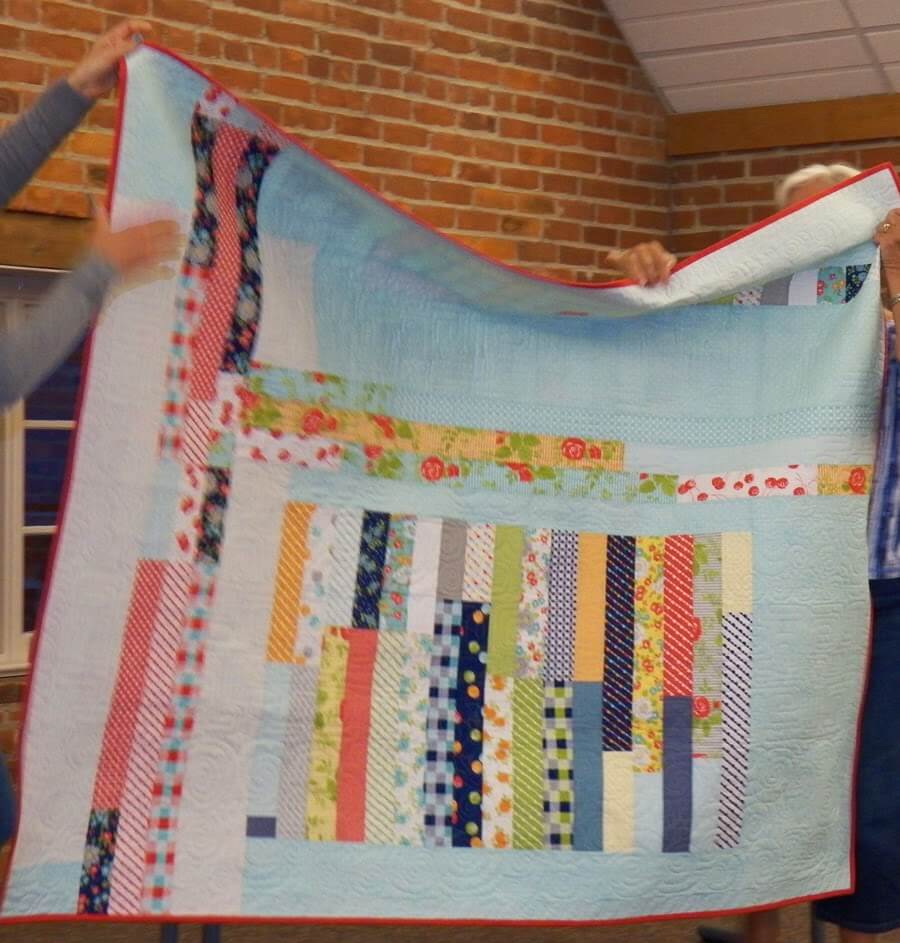 Kathy made this jelly roll quilt, which was quilted by Janine.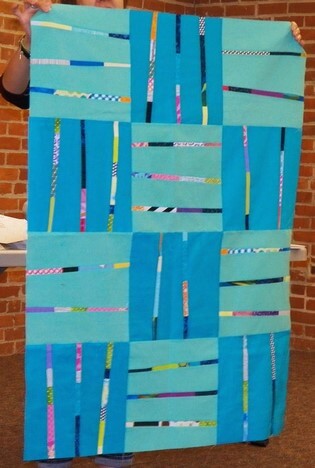 Janice made this matchstick quilt.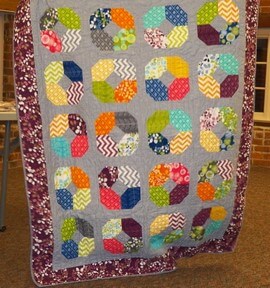 Karen made this lovely circle quilt for a friend.
Education
Paper Piecing:
Last month's paper-piecing demonstration inspired these members to show off their paper-piecing skills.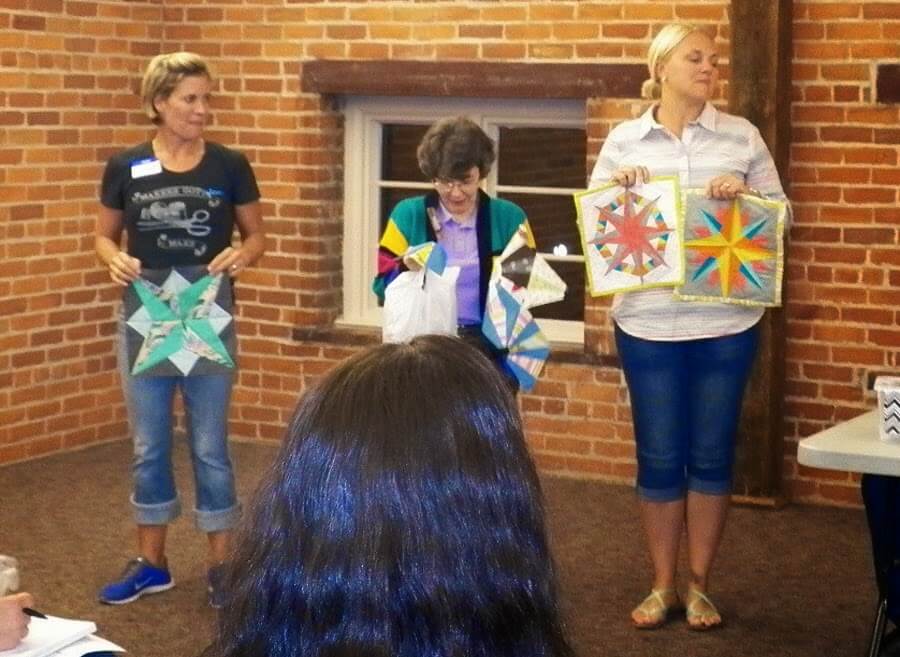 Robin, Carol, Annie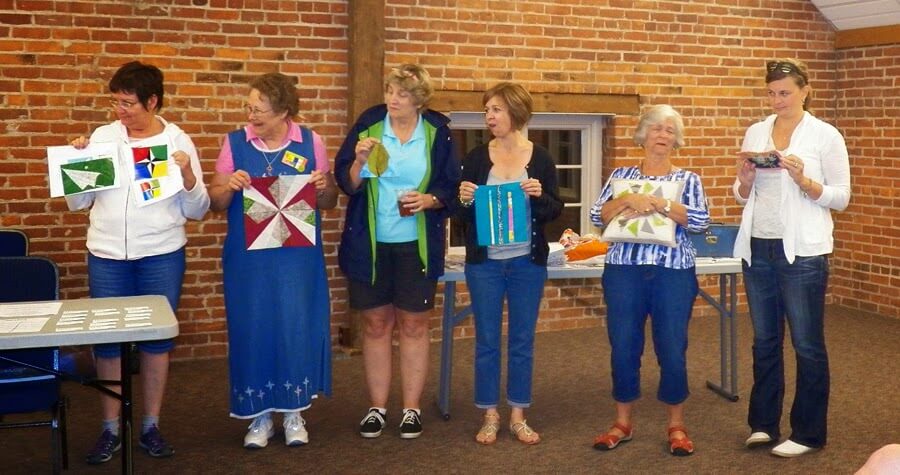 Cass, Sister Ann, Harriet, Janice, Kathy, Abby
Making Hexies by Wendy Planicka
Wendy shared multiple projects she has created using hexagons shapes. She demonstrated her "hexie's by hand" method and then led everyone in a hands-on lesson creating our own hexies with a paper template and 3-inch squares.

She has a variety of hexie sizes that can be downloaded from her website theprintedstitch.com for everyone to use.

Great demonstration!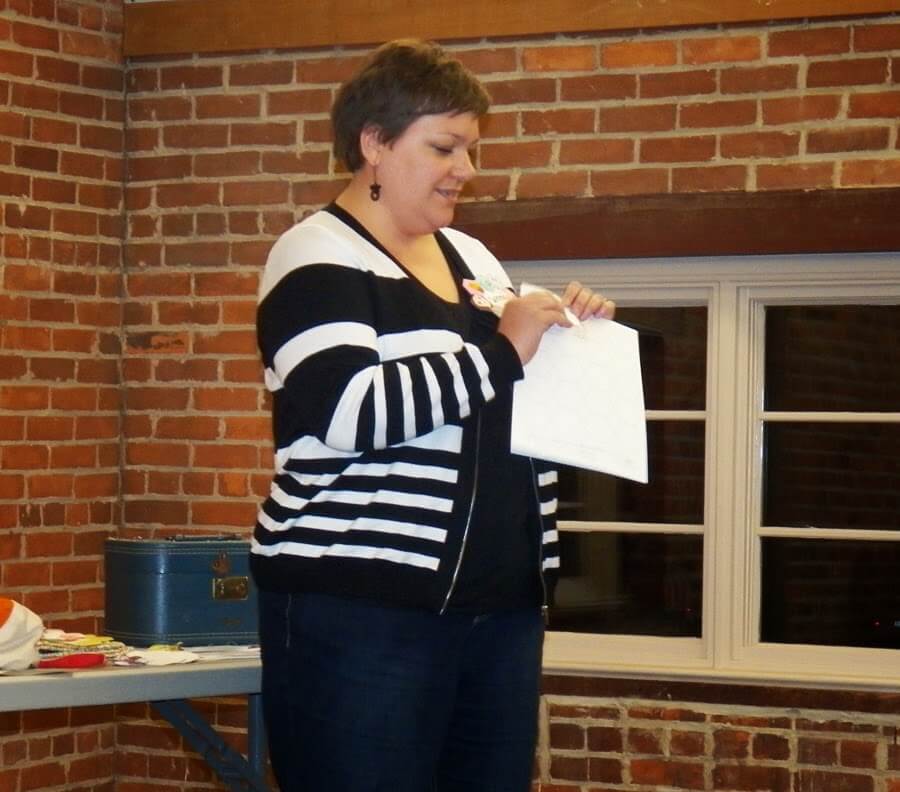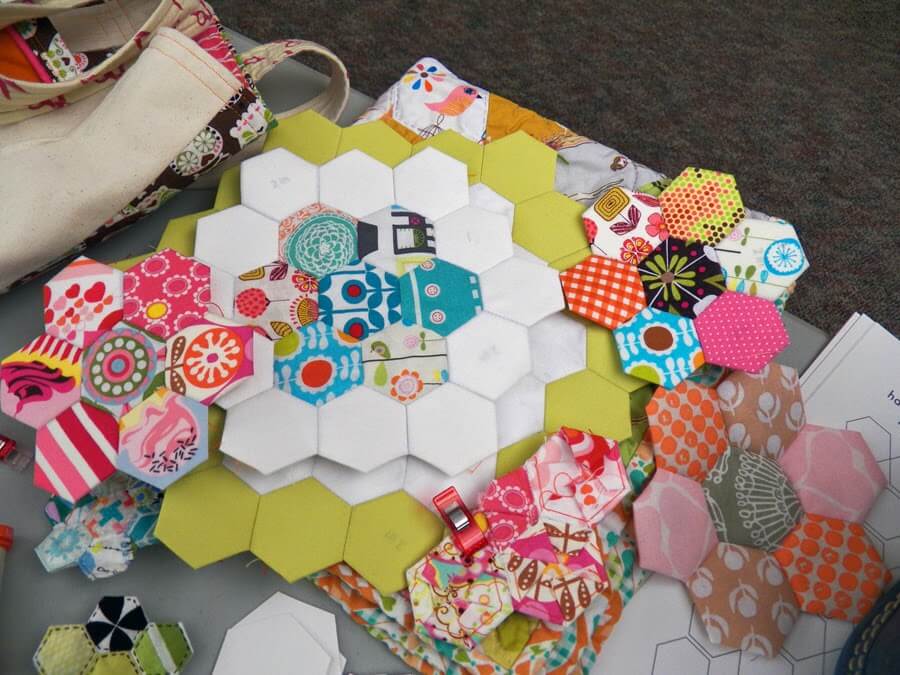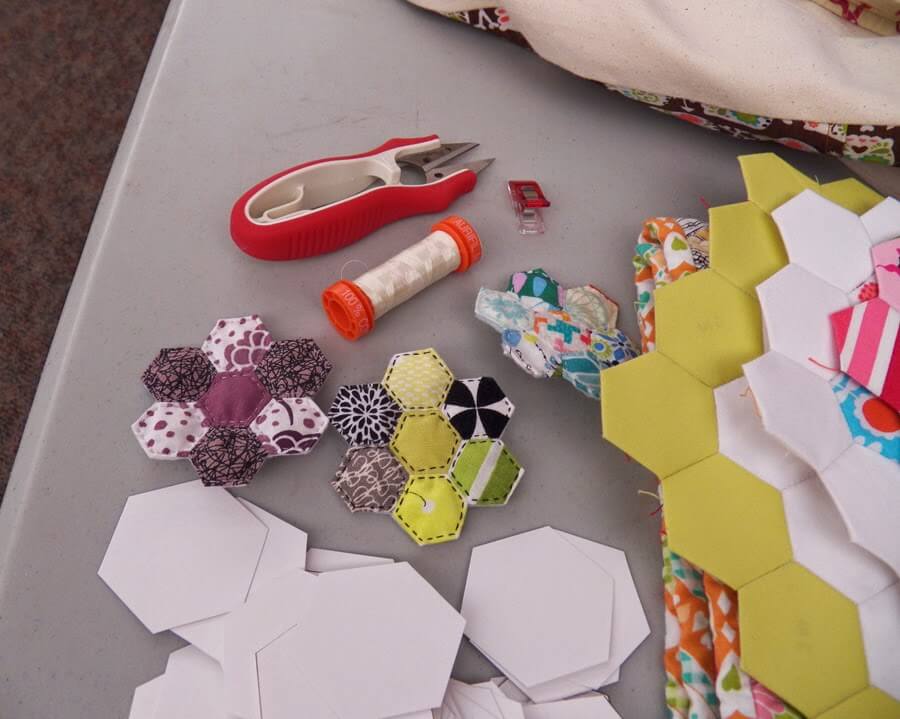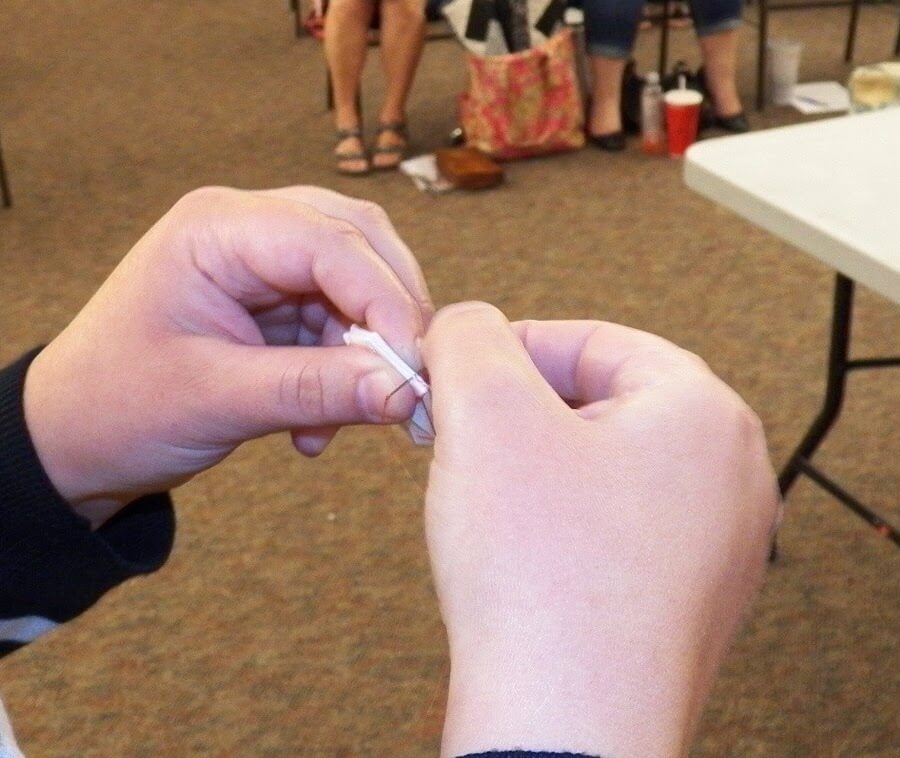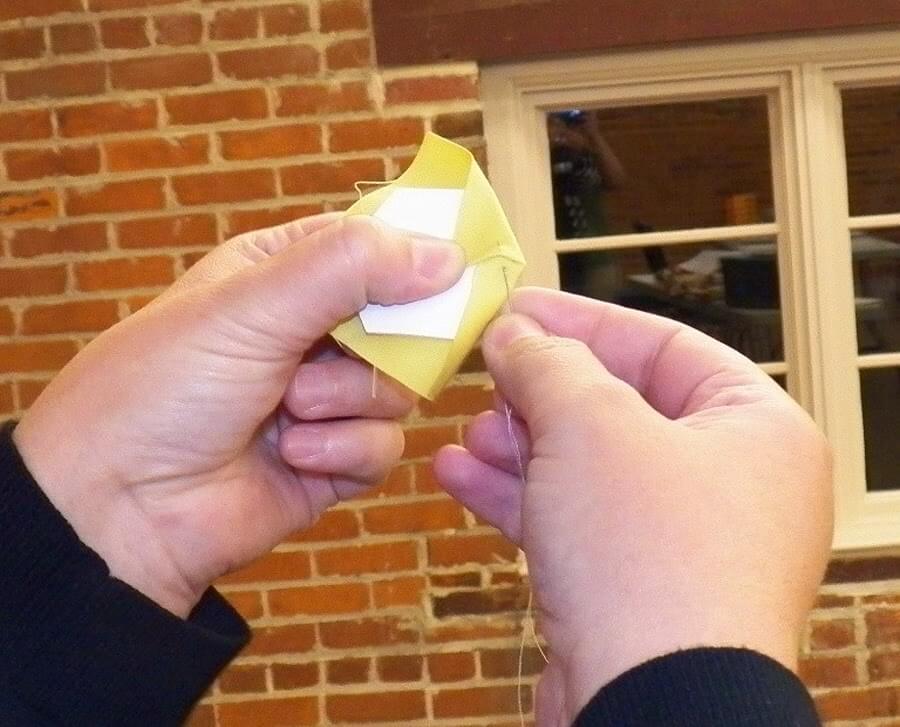 October
The next meeting is Wednesday, October 8, 2014.
Swap/ Challenge for October
Create a name tag or
take the Education challenge and create a handmade item using hexagons.

See theprintedstitch.com for ideas and tutorials.