August is the LAST MONTH for our Bee Blocks!
For Hive ONE for August, Jeannie would like her bee members to make half square triangles. Jeanie would like you to make 18 HST with a scrappy look.
She provided the following instructions: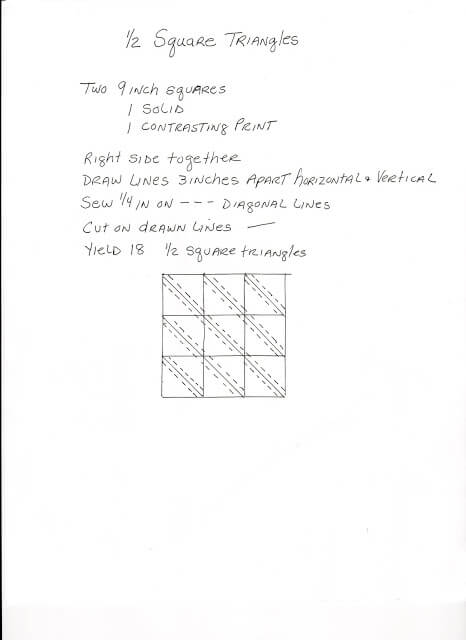 For Hive Two, Yo would like her hive members to use light, medium and cool colors (think ocean colors) to make a "wave" pattern.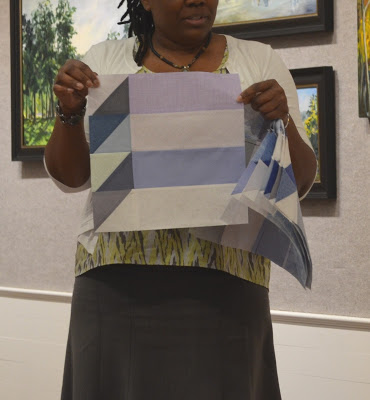 Yo provided the following instructions: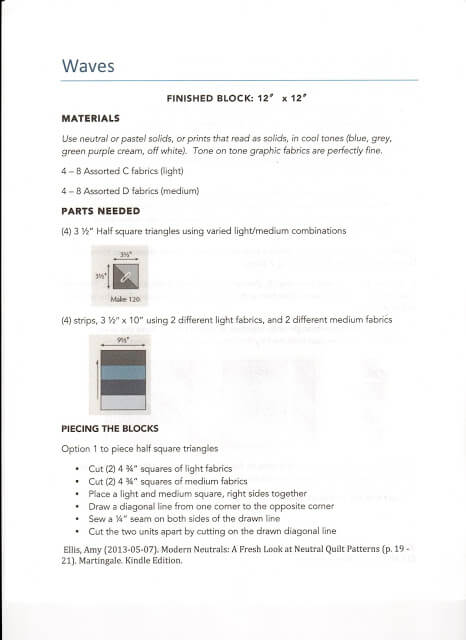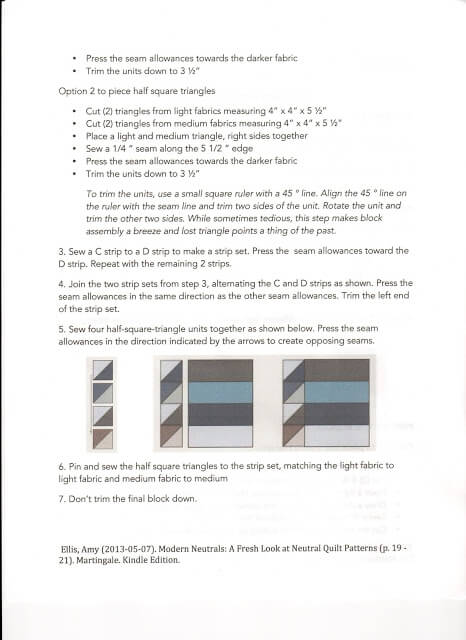 BEE REFRESHER:
We are doing a Quilt Bee this year! Here's how it works: there are two bee hives. Each person in each hive gets a month. When it's your month, you show your block at the Guild Meeting, then the next month, your hive members bring completed blocks to you. You will probably get enough blocks to make an entire quilt top!
Your chosen block size should be between 12 inches and 15 inches.

If you want smaller blocks, you could request several small blocks that roughly equal one larger block.

Remember that skill levels vary among hive members. Challenging our skills and creativity is great, but, the block should still be attainable for novice quilters.

You may request a specific color scheme.

If you would like a specific fabric or designer, you must supply the fabric.

If you miss a meeting, or you are unable to make the block, contact Queen Bee Annie.

Use the hashtag #CMQGBee

During your bee month:
Before the Guild meeting, you will:

Type up instructions for your block. This should include size requirements, color scheme, and instructions on how to make the block. You can either create a tutorial yourself or link to a site that has a tutorial. Include a photo and/or color inspiration.

Email this information to Wendy (either the instructions and photos, or the link to your blog post containing the information). Please email the information the WEEK OF THE GUILD MEETING.

At the Guild meeting, you'll bring your sample block and share with the group, plus give a quick overview of what you want.

During someone else's month:
You will receive an overview at the Guild meeting of the block you are to make.

The instructions for the blocks will be posted here on this blog.

Make the block(s) and bring to the next meeting!
Hive members:
There are two hives within our Guild.
Hive One Members and their assigned months:
January - Janine

February - Amy T.

March - Abby

April - Christine

May - Tara

June - Becky

July - Shonna

August - Jeanie
Hive Two Members and their assigned months:
January - Ellen B.

February - Amy G.

March - Dorothy

April - Annie

May - Shonna

June - Janine

July - Carol

August - Yolanda
Bee Angels: Janice and Dana