Our next meeting is only 11 days away and the bee blocks for Hive 1 are underway! Have you started your bee blocks yet?
The list for Hive 1 is as follows:
February: Yolanda Whitehead
Christine shared her bee block examples at the January meeting and passed out instructions and background fabric to use in each block.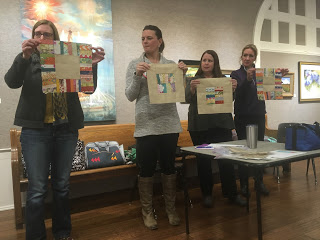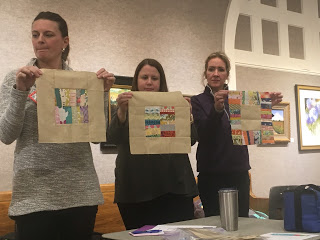 I had such fun making these blocks! It's always nice to revisit your scrap bag and find long lost treasures.
Our next meeting will be on February 8, 2017. We look forward to seeing Yolanda's blocks!