Here's a quick reminder from Kara about our Shop Hop this Saturday, July 13. Thanks again, Kara, for organizing this!!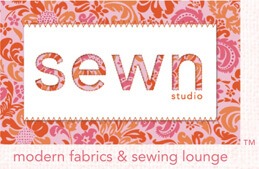 Hello, friends! I wanted to pop in and give an update on the Cincinnati Modern Quilt Guild's shop hop that is scheduled for this Saturday, July 13.

We currently have 17 folks signed up with room for 4 more.
If you haven't signed up and would like to be one of those 4 lucky ones, let me know ASAP!
Either leave a comment on this post or email me directly at meandelnaATgmailDOTcom.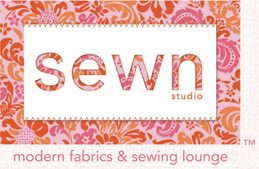 Now, time for the details! :) We will meet at
Sewn Studio
, located at 3212 Madison Road in Oakley, at 10:00am on Saturday- please park in the large parking lot behind Sewn, but not the teeny one! We'll discuss details at the MQG meeting tomorrow night. Julie, the owner of Sewn, has graciously offered to give all CMQ shop hoppers 20% off their total purchase at Sewn that day! Thank you so much for your generosity, Julie!!!:)
After meeting at Sewn, our schedule on Saturday will progress as follows:
Sewn Studio shopping goodness: 10:00am- 10:45am
Travel to Lavender Street, located at 9405 Montgomery Road: 10:45am-11:00am
Lavender Street shopping extravaganza: 11:00am-11:45am
Travel to Waynesville, Ohio: 11:45am-12:30pm
Lunch at The Hammel House in Waynesville: 1:00pm
Fabric Shack shopping madness (located at 99 South Marvin Lane): 2:15pm- 3:15pm
Travel to Oakley: 3:15pm- 4:00pm
Head to our casas: 4:00pm
Cost for this day of fun is $10.00 which includes transportation to all shops. Lunch is not included in this cost so please make sure you bring enough for all of your yummy fabric purchases AND yummy food at The Hammel House! :) Money is due to me tomorrow, at the MQG meeting.
I can't wait to shop hop with y'all this Saturday! :)