Our May challenge is a really fun- to make yourself a sewn name tag for our meetings! The idea is to start with the colors of our guild logo (see the top of this website!) but you can also add or subtract colors as you like.
Here is some inspiration to get you going if you are a little stuck: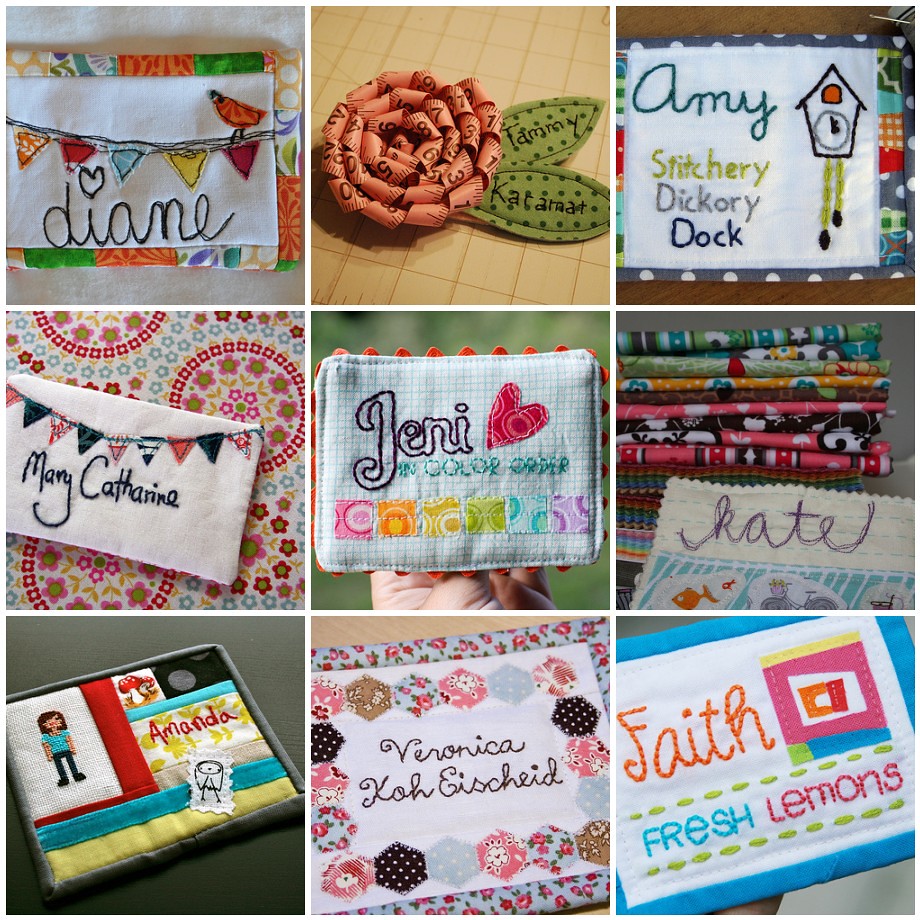 So much fun variety!
Click here
to find individual sources.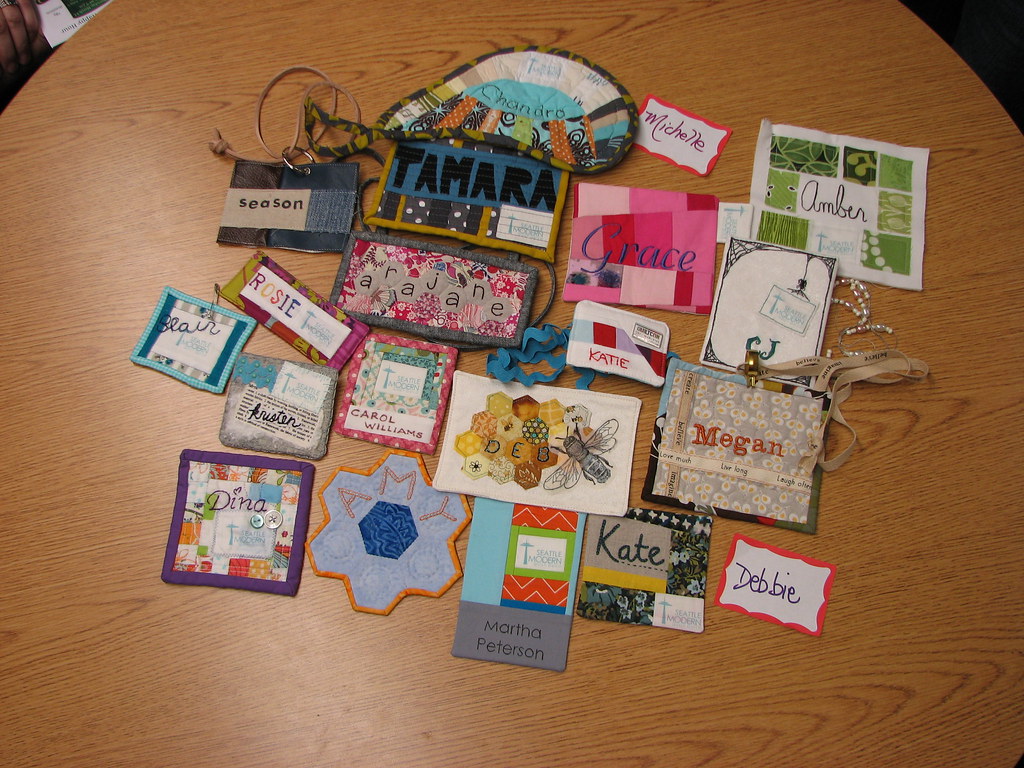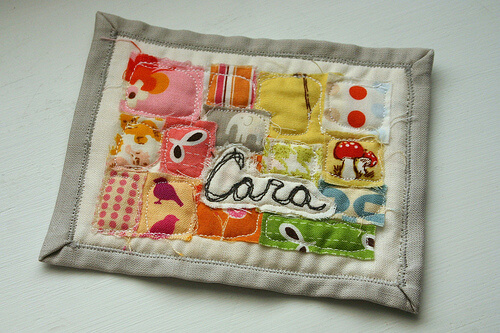 I love how
Cara
used tiny scraps for a ticker tape look and free-motioned her name in a sketchy style.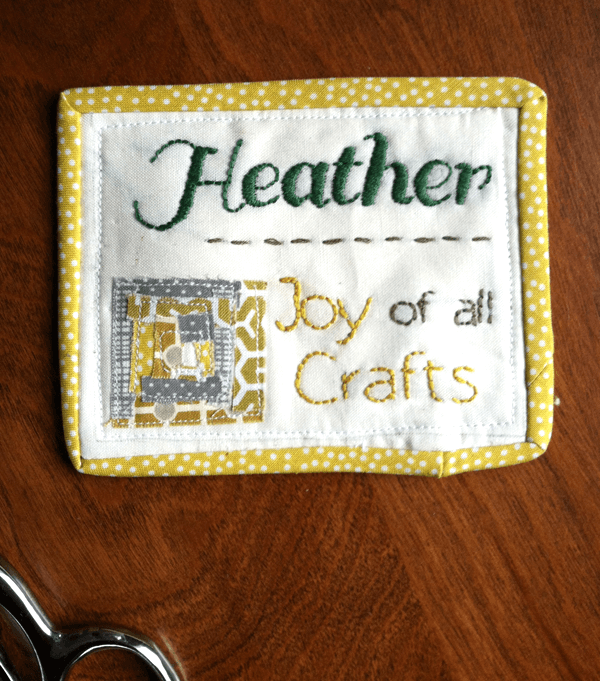 Heather has some
more instructions
on how she made hers. Such perfect hand embroidery!
I can't wait to see everyone's fun name tags on May 8th. We'll have a drawing for a great prize out of everyone who participates! But most importantly, you can wear your craftiness with pride from here on out :)
Thanks to Teresa for gathering this inspiration! For more ideas, check out this whole
pinterest board
dedicated to quilted name tags.
-Jessica