This design was Janine's inspiration (image taken from the free Cotton+Steele pattern page)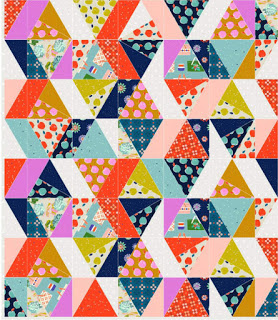 One block is a rectangle using two triangles and the other block is a large triangle made by joining the straight side of the two triangles.
She'd like the colors: red, purple, white, gray and taupe. Prints are OK and can be slightly multi-colored.