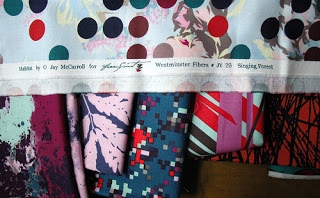 Habitat by Jay McCarroll
The Modern Quilt Guild is sponsoring a challenge using
Jay McCarroll's
new line, Habitat, for Free Spirit. Sounds fun, right? We can structure the challenge to fit our guild and can make basically anything that we'd like, from mini quilts to blocks, full sized quilts, quilted projects, etc. We are eligible to receive the equivalent of 6 Fat Eighths (or 3 Fat Quarters) for each participant, and the only rule is that we must add only solids, or additional Habitat fabrics, to what we receive.
We also need to choose a color way, as we'll only be given one to work with. Here are the choices.
Jewel Tones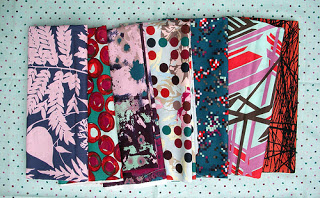 Brights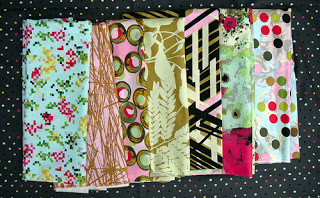 Earth Tones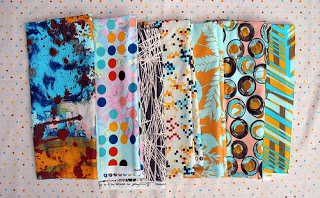 Interested? Please let me know by Tuesday June 7th, by emailing me at cincinnatimodernquiltguild @ gmail.com. In the meantime, we'll set up a poll here to choose our colorway.
Thanks!
Heather